Get your Medical Marijuana Card
in New York.
Leafdoc makes it easy for New Yorkers to get a Medical Marijuana card.
No upfront payment required, only pay $95 when approved.
Come to our clinic or apply online today — get your license within a day.
Leafdoc is a trusted provider of Medical Marijuana cards and certifications in NYC. You'll receive treatment from a highly trained compassionate doctor specialized in providing safe and affordable access to those seeking medical marijuana certifications.​
Our medical clinic aims to help patients manage chronic medical conditions and other health issues using medical cannabis. We believe that medical marijuana has a wide range of therapeutic uses that should be accessible to those who can benefit from them including yourself! Our licensed physicians are committed to bringing you fast and reliable treatment with medical marijuana.
We know you need the medical benefits and pain management relief of cannabis, and we're here to help you with all aspects of acquiring your New York medical marijuana card. We're a sister concern of NYCDocs.
5.0
32 Ratings
Google Reviews
2,304
Marijuana cards given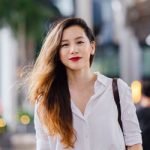 Trusted by over 7000 Health Seekers, Worldwide. Since 2010.
Jessica Simon
"This was one of the best doctor appointments I have every had the staff are so professional and polite. They greet you with a smile and ever make jokes 😄 I will differently be going back and telling all my friends about them quick fast good service"
Just walk-in to our clinic, or apply online
We serve you by providing you with medical marijuana card that you will need in order to obtain marijuana from a dispensary. Same-day prescriptions are available! A medical marijuana card gives you an official license to acquire grow and consume cannabis. We offer easy and quick access: Receive your approval within just 30 mins! Schedule an online or in-person appointment. (Same day/ Next day appointments and walk-ins welcome!) See the doctor Get your medical marijuana card and prescription.
Price
$95 Consultation Fee — No additional charges. We only take a fee if you're approved for a Medical Marijuana Card. You will get your certificate within a day.
We're state-certified to give you a license
Get your cannabis license with ease
Simple.
Fast.
Certified.
---
Why Should I Get A Medical Marijuana Card?

Safety: Most importantly, you will get access to quality medication for your disease that is lab tested for impurities. A big reason a lot of individuals were having lung issues from vaping was that they were getting their medication from unreliable vaporization oils.
Legal: Notably, getting marijuana for your condition and having it on you will officially be legal once you have your card.
Employment: For example, if you test positive on a drug test, it's important for your employer to know that you are using your medication responsibly.
Access: Also noteworthy, many individuals who use a private distributor or "guy" may lose access to their medication if the individual is sick, changes location or jobs, or if there is a pandemic.
WE HELP YOU STAY HEALTHY
The Doctors
Board-certified physicians…
Ataul Chowdhury M.D
Internal Medicine
Pramod Sanghi M.D.
Cardiologist